---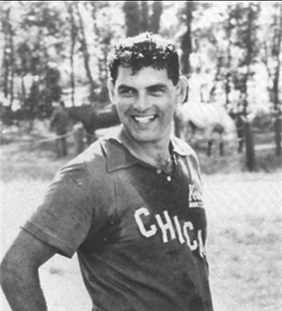 Until 1958 the area that is now Glendale Heights was largely rural with the exception of small pockets of subdivisions, on the east side of Bloomingdale Road, north of North Avenue, Glen Ellyn Countryside had been subdivided in 1951. During 1958, Midland Enterprises, operated by Charles and Harold Reskin, bought two farms on Glen Ellyn Road, north of North Avenue. The first houses were built that year on Glen Ellyn Road and Larry Lane near Fullerton Avenue.
By early summer of 1959 with a population of 104, a petition to incorporate was circulated and filed on June 16, 1959. On July 13, 1959 the court declared the Village organized and the first election was held on August 2, 1959. The first meeting of the Village board was September 1, 1959 at the home of the newly elected Village President Anthony Larry. Though incorporated as Glendale, the name was changed to Glendale Heights in March 1960 because of a conflict with another Glendale in southern Illinois. The name chosen is appropriate for "Glendale" reflects a close geographic identity with two neighbors, Glen Ellyn to the south and Bloomingdale to the north. "Heights" describes the unique topography of the Village as it rests on two distinct elevations with a 100-foot variation.
Today Glendale Heights is a modern residential, suburban community. Over the years, the Village has experienced a welcome and significant growth, both in population, and within our business community. Its landscape is dotted with ranch homes, split levels, apartments, condominiums, shopping centers, churches, industrial business parks, beautiful community and neighborhood parks, modern service facilities, and three excellent elementary school systems.
The positive influence of many improvements in the Village, including the opening of Menards and Valli Produce, the accelerated Road Repair Program, the Revitalization of Concord Green Shopping Center, the Reconstruction of Reskin Park, and the Construction of the new Senior/Community Center, all unmistakably echo the vibrant character and the vitality of the community. Glendale Heights has become an attractive, growing community, which boasts within its boundaries: modern business parks, Glen Oaks Hospital, and the beautiful Glendale Lakes Golf Club, which is owned and managed by the Village of Glendale Heights.
The current, official population of the Village is 34,208 as of the 2010 census. The Village of Glendale Heights is dedicated to maintaining its progressive atmosphere, while offering its residents superior community amenities and services that respect the concerns of residents, while striving to provide a safe, viable community in which to live.